Pleasant Valley's Canadian Princess Nala RN RI CGN
Nala is our sweetheart! She is so loving and gentle and so overly tolerant of our boys.  She is the perfect family dog and have had many who have met her say just that!  She came to us all the way from Pleasant Valley Bullmastiffs in West Virginia and we couldn't be happier. She is a rare deep red brindle in color and comes from some of the best AKC lines. Take a look at her fantastic pedigree below.

Nana has just earned her Rally Intermediate title!  She has passed all health testing including hips, elbows, eyes, heart and thyroid.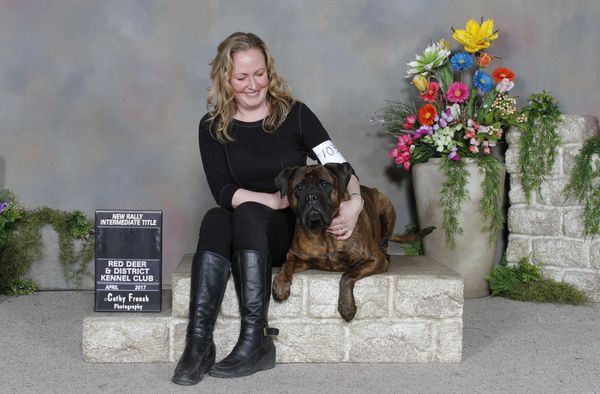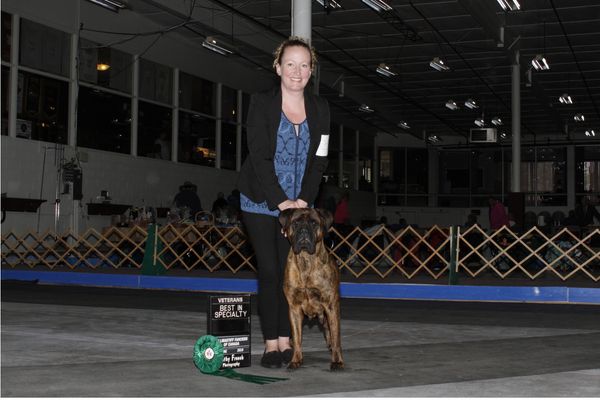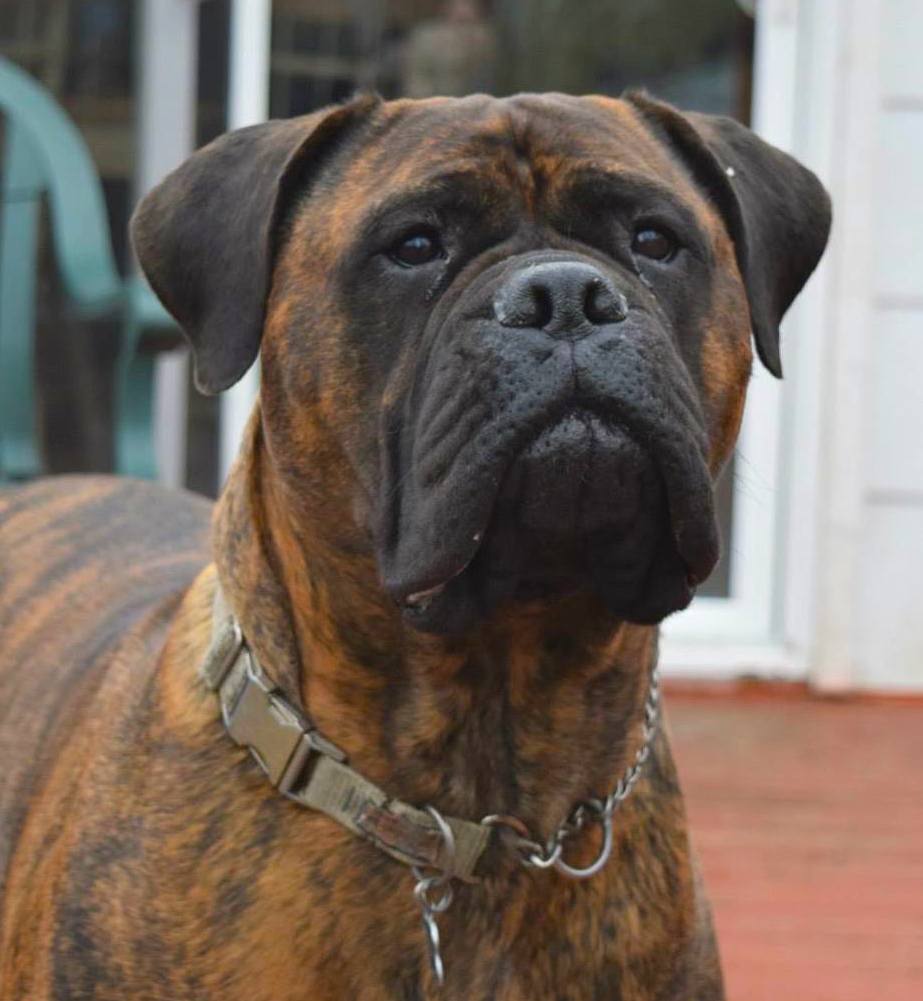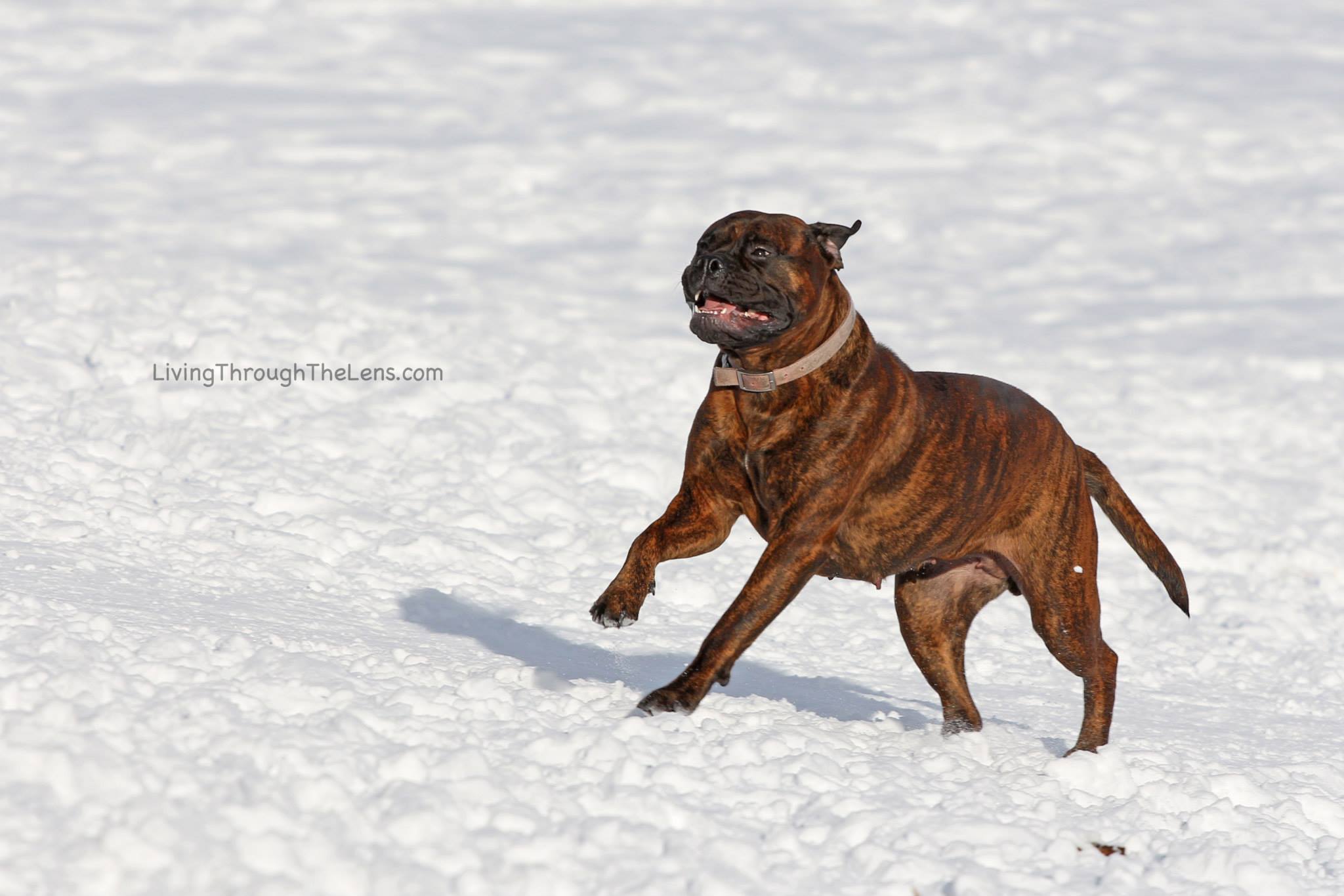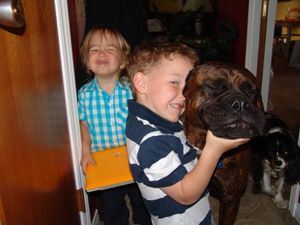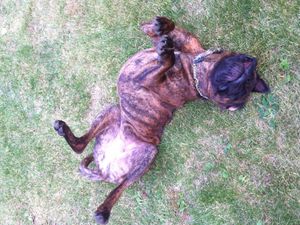 Tarheel Chic Red Hot Lexus

Eloc-Graceheart's Red October

Tarheel's Friendly Expo Wieloc

Dixie's Chiefer D. Reifer