Grand Champion AllyRae's Harvey CGN
Harvey is now Grand Canadian Champion AllyRae's Harvey CGN!!! 
We were so proud of him receiving his Canadian Championship at only 12 months, and his Grand Champion title before he was 2 years old! Harvey also passed his Canine Good Neighbour test, which is no easy task.  It is a 12 step test that is used to show the dog has great manners at home, in public and with other dogs. 
His co-owners Alex Robinson and Jeremy Patfield worked hard, along with Caroline Hilliard his exceptional handler, to achieve this impressive goal.

I can't wait to see what else this amazing boy does in the future.

He has passed his preliminary Heart Test (Echo-Cardiogram) with flying colors!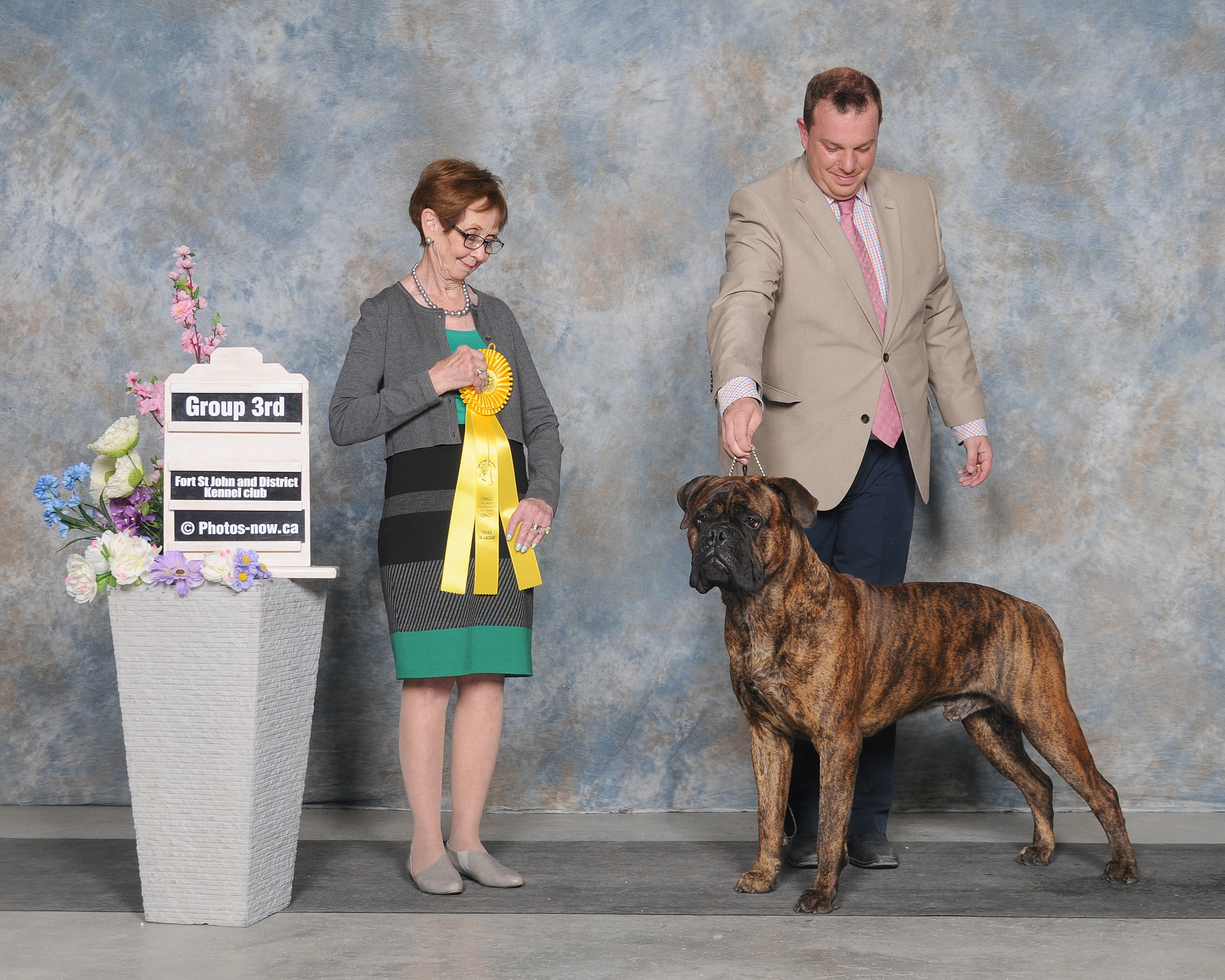 Harvey got his first Group 3rd at the Fort St John show! He only needs 6 more points for his Grand Championship!!